SERVES 4                                  COOKING TIME 1h20                              DIFFICULTY easy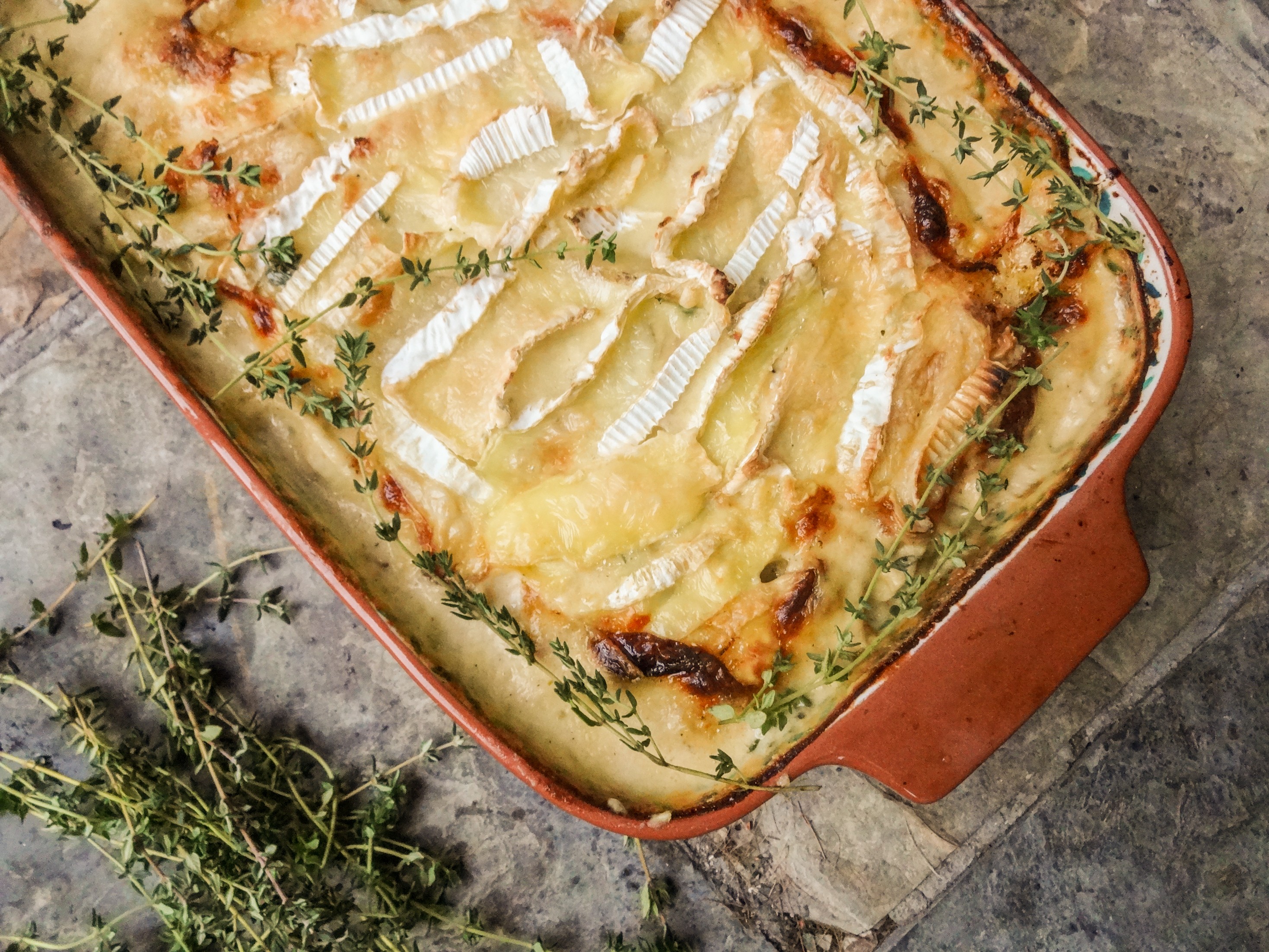 INGREDIENTS:
1-2 wheels of Reblochon (if you can't get your
hands on any, strong Brie or Camembert)
1kg potatoes
1 onion
1 garlic clove
1 packet chopped bacon (or lardons if available)
300ml milk (whole is best)
300ml double cream
Fresh thyme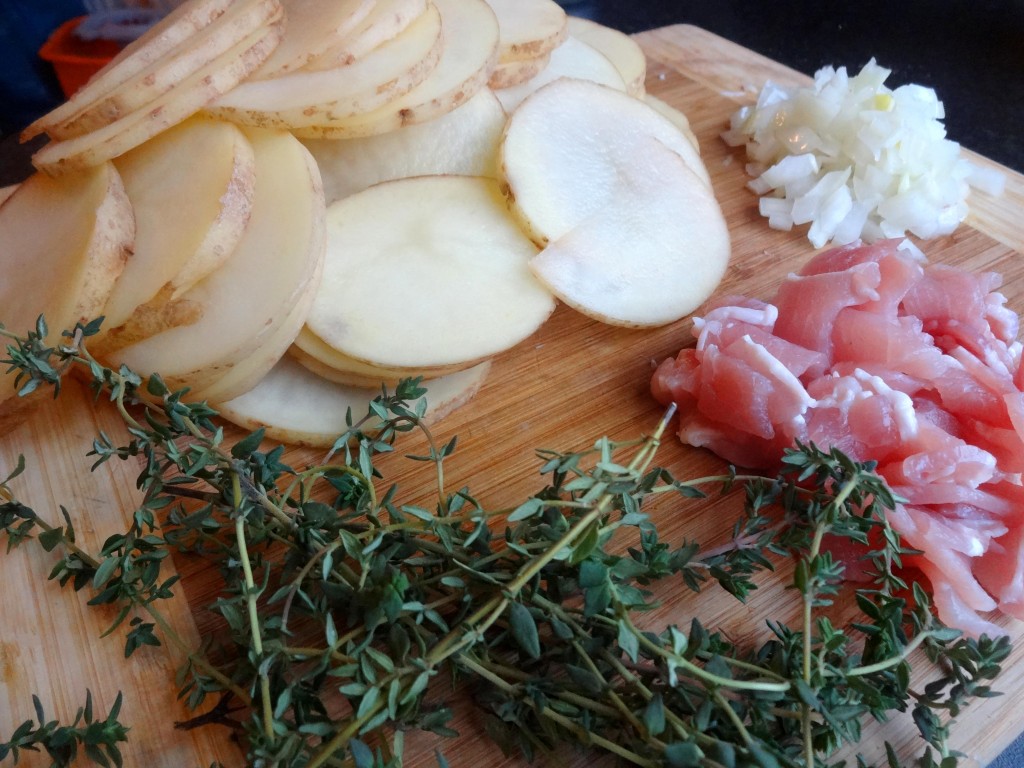 METHOD:
Pre-heat the oven to 180 degrees.
Finely dice the onions, thinly slice the potatoes and slice the cheese.
Sweat the onions then add the crushed garlic and bacon and fry until suitably crispy.
Put the potatoes in a pan, and cover them with the milk & cream (they don't need to be completely submerged, but make sure that there is enough liquid for them all to begin to cook).
Bring to the boil, then simmer for 10-15 minutes until the potatoes begin to soften. Do not cover as the evaporation helps the cream to thicken!
Take the potatoes off the heat and add the onion-bacon-garlic mixture to the potatoes and cream. Season with thyme, salt and pepper. Add the salt slowly and mix well before you taste each time. A balanced amount of salt is vital to getting that moreish yet not overpoweringly salty flavour!
(Care-philly!) Pour the mixture into your oven dish, ensuring the potatoes are spread out evenly.
Lay the cheese all over the top & cover with foil.
Bake for around 25 minutes (until the potatoes soften).
Uncover and continue to bake until the top is golden brown.
Serve à la française with some crusty bread, crispy salad and your favourite Edith Piaf song.
If you give this recipe a go, tweet a photo to @incredibrie using the hashtag #brielliantrecipes