SERVES 4 people                             COOKING TIME  40 mins                             DIFFICULTY easy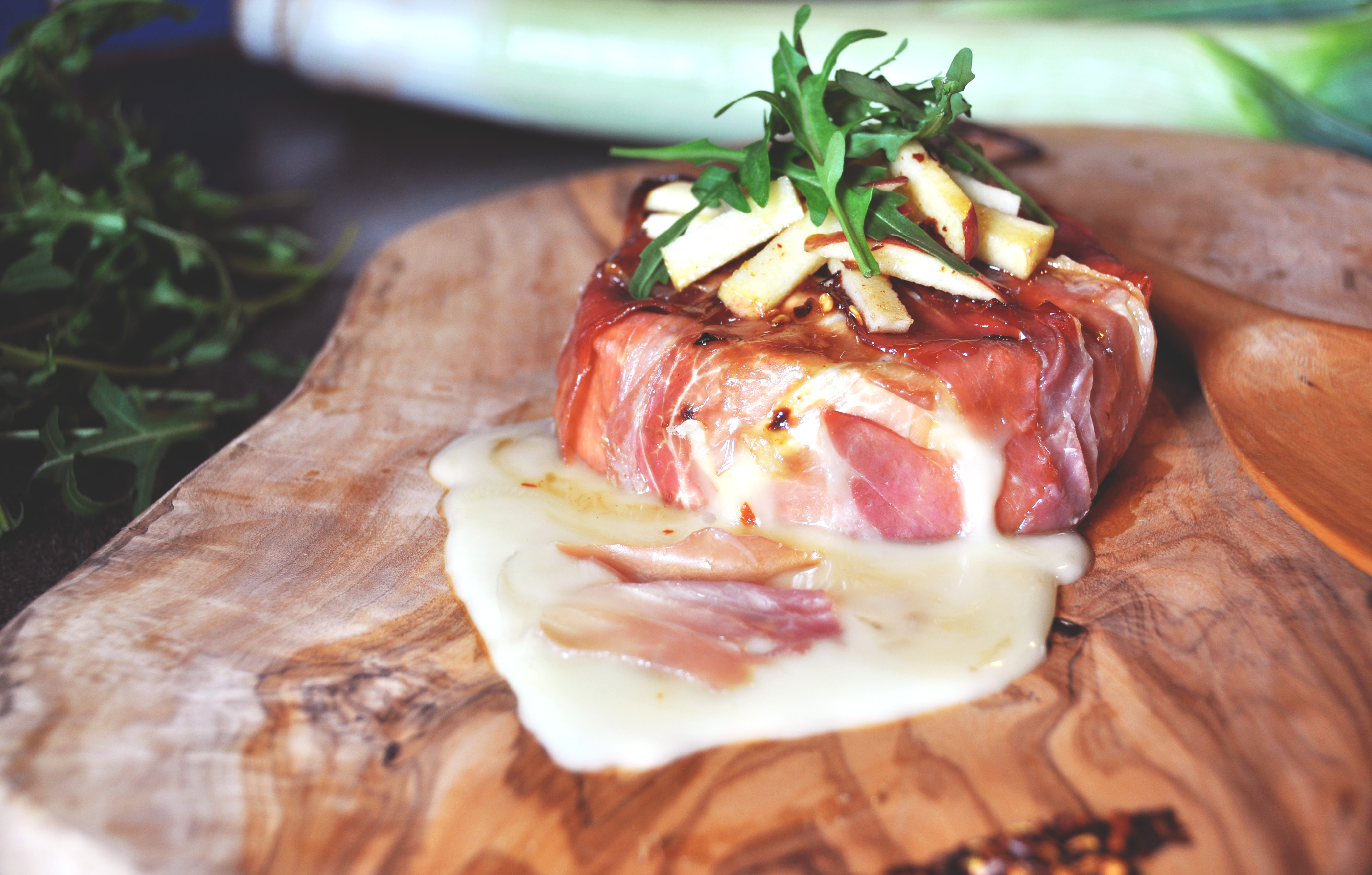 INGREDIENTS:
1 Camembert
4 Tbsp demerara sugar
1 Tsp chilli flakes
1 Sliced apple
Rocket (optional)
A crusty bagette
Greaseproof paper
String
'What do you call a bear made of pork and cheese?
-A gammon-bert!'
METHOD:
Preheat the oven to 150 degrees
Mix the sugar and chilli flakes in a bowl, then add 1tsp boiling water and mix thoroughly
With the apple, gently heat the mixture in the pan and simmer (I said gently!) for 2-3 minutes until it begins to thicken
Slice the Camembert horizontally and open up the two halves, like a sandwich
Spread the chilli-sugar mixture and apples onto one half of the camembert and place the other half back on top
Wrap the Camembert in prosciutto, tucking the ends underneath
Cut a length of greaseproof paper as thick as the camembert, wrap all the way around and secure it with string (this is to stop the melting cheese from leaking out)
Place on a tray and bake for 25-30 minutes
Gobble in 5 minutes.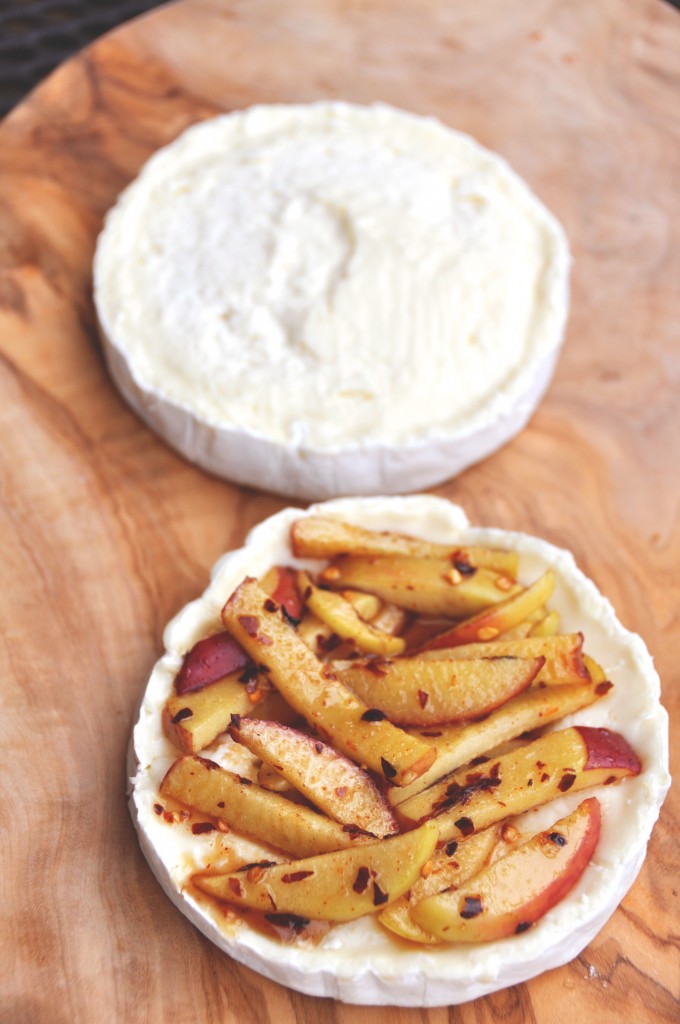 If you give this recipe a go, tweet a photo to @incredibrie using the hashtag #brielliantrecipes