Witch cheeses go in a fondue? Following the success of our Tartiflette recipe and Baked Camembert series, here's another delicious very cheesy recipe for y-ooooh!
SERVES 4                                  COOKING TIME 30 minutes                              DIFFICULTY tricky*                                                                                                                                             
*(or treaty…only joking, it was easy but where's the pun in that?)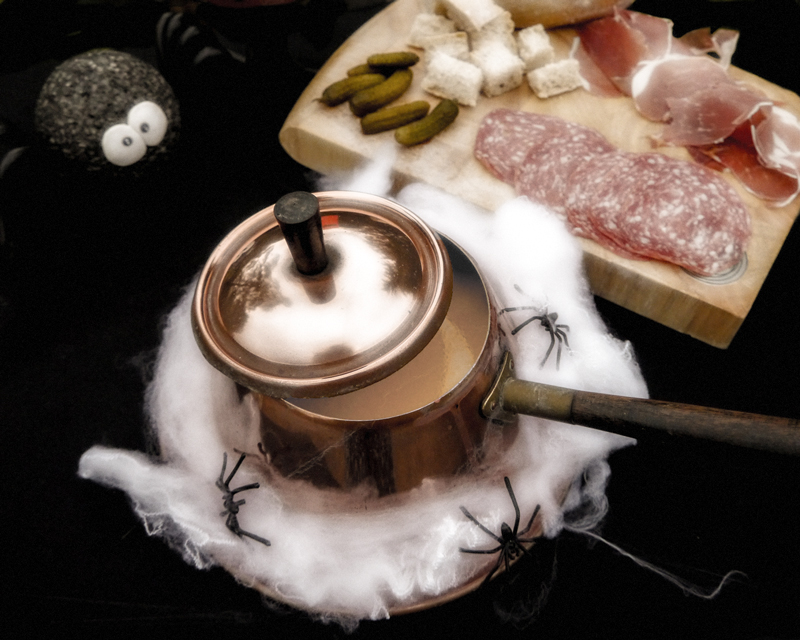 CHEESE FONDUE INGREDIENTS:
300g Gruyere
300g Emmental
250ml white wine
1 clove garlic
1 tablespoon cornflour
2 teaspoons kirsch (or wine)
1 teaspoon nutmeg
black pepper

TO DIP:
French bread
new potatoes
Parma ham
salami
asparagus
METHOD:
Chop or grate the Gruyère and Emmental and put to one side
Rub the inside of the fondue pan with a clove of garlic
Stir the cornflour and kirsch (or wine) together
Add the alc-ooohol (aka white wine) to the fondue pot and bring to a simmer
Gradually add the cheese to the pot and stir frequently until the cheese melts. Don't let it boil!
Add the nutmeg and a sprinkle of black pepper and stir
Add the cornflour mixture, stir and let simmer for approximately 5 minutes
Whilst waiting for the fondue to melt, arrange the 'to dip' ingredients on a board or plate so that everyone can reach them
Once perfectly creamy and melted, get dipping!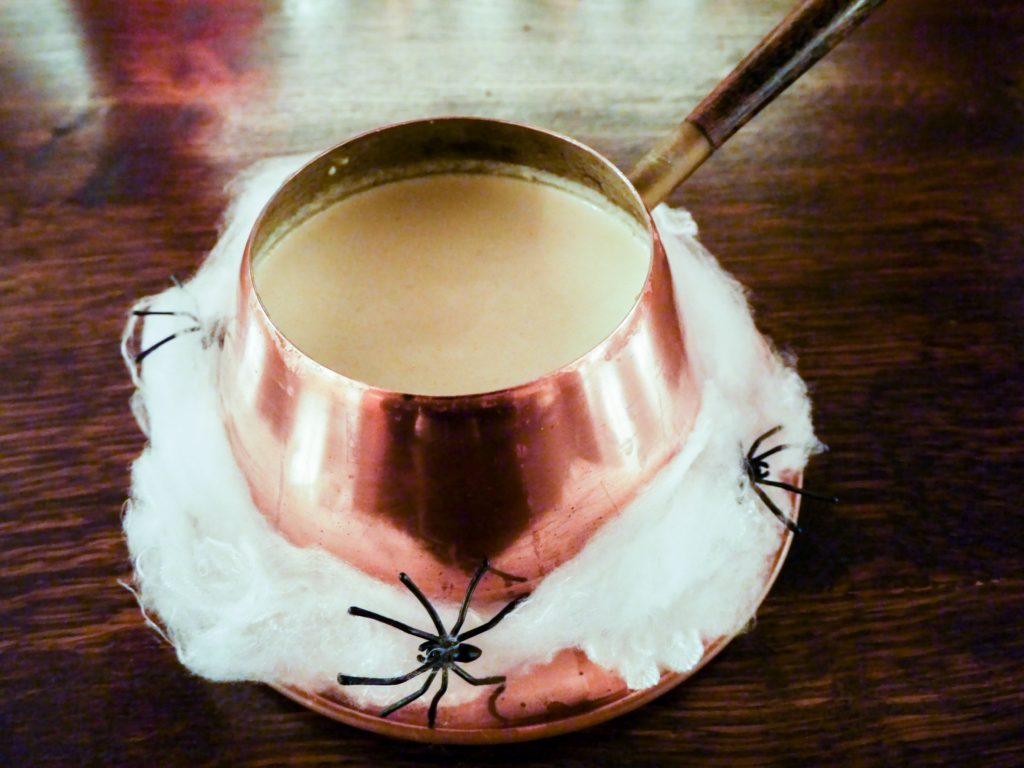 Tag us @incredibrie on instagram if you give it a gho-st or hit us up on twitter if you need a little bit of hell-p!