SERVES 4 people                 COOKING TIME  35mins/1h40 mins           DIFFICULTY easy/medium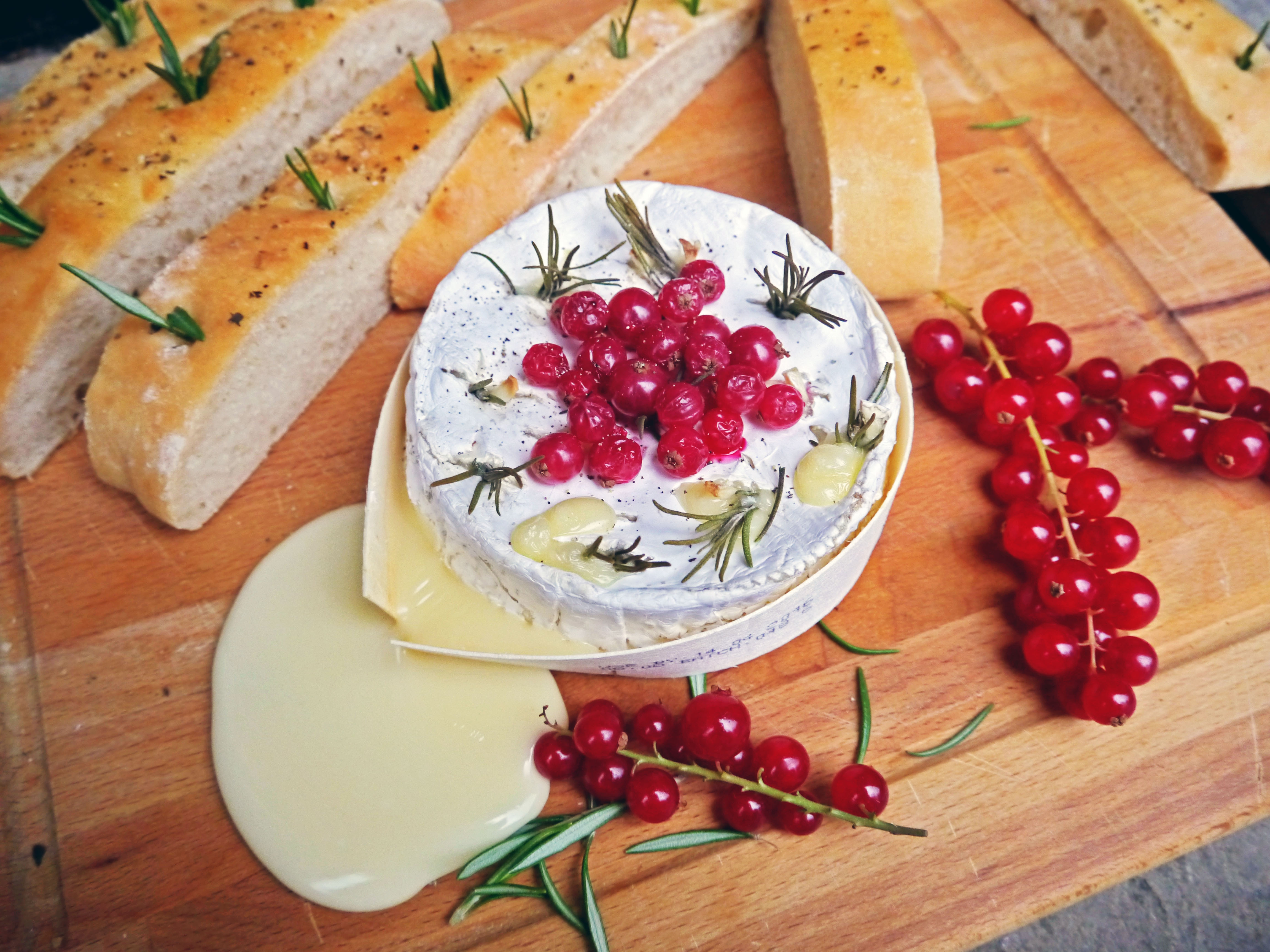 INGREDIENTS:
1 Camembert
A few sprigs of rosemary
2 Finely peeled and chopped cloves of garlic
Handful of redcurrants or cranberries
cheese camembert recipe
METHOD:
Preheat oven to 160°c
Remove the plastic packaging of the camembert, but leave it in its wooden box
Take a knife and make small cuts in the top of your camembert
Place pieces of garlic and sprigs of rosemary into each of these cuts
Lay a handful of redcurrants on top of the camembert
Place in the oven, cook for 25-30 mins et voila!
'This is so gooey and delicious, I cam-em-bear it!'
–cheese fanatic, Elle Spittlehouse, 2016.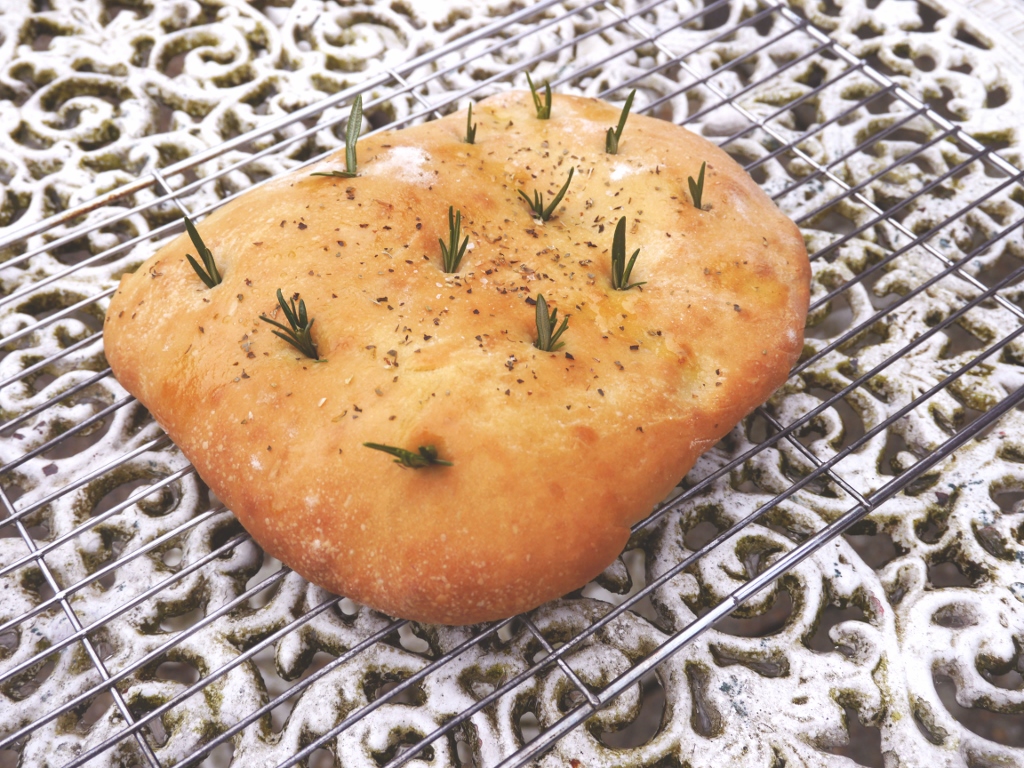 FOCCACIA INGREDIENTS:
250g strong white bread flour
1 sachet (7g) of dried easy blend yeast
180ml cold water
1 tsp salt
1 tbsp olive oil plus extra for drizzling
A couple of sprigs of rosemary
Oregano and salt for sprinkling on top
METHOD:
Preheat oven to 220°c.
Put the flour, yeast and salt into a large mixing bowl. Add three quarters of the water and a spoonful of olive oil and mix everything together using your fingers.
Keep adding the water until you have picked up all of the flour from the sides of the bowl. (Note- it may not be necessary to add all of the water, the dough should be wetter than a standard bread dough, but still knead-able!)
Pour some olive oil onto the work surface and tip the dough onto it, kneading for 5-10 minutes until it has a sticky, but elastic consistency.
Transfer the dough to a lightly oiled rectangular container, cover with a tea towel and leave to prove in a warm place for 1 hour.
Once the dough has roughly doubled in sized and springs back when prodded, transfer it to a tray lined with baking parchment.
Make deep dents in the dough using your fingers and place sprigs of rosemary throughout.
Sprinkle with salt, oregano and a drizzle of oil, then bake for 15-20 minutes until golden. (Tip- Tap the bottom of the focaccia and if it makes a hollow sound, it's cooked!)
Transfer the bread to a wire rack for cooling.
Cut the focaccia into slices and dip away- buon appetito!
If you give this recipe a go be sure to tweet us a photo to @incredibrie using the hashtag #brielliantrecipes